COMPUSHIFT Transmission Controllers (#COMPUSHIFT)
A New Standard In Transmission Control
The COMPUSHIFT Sport and Pro by HGM Electronics brings you the world's first smart phone integrated transmission controller.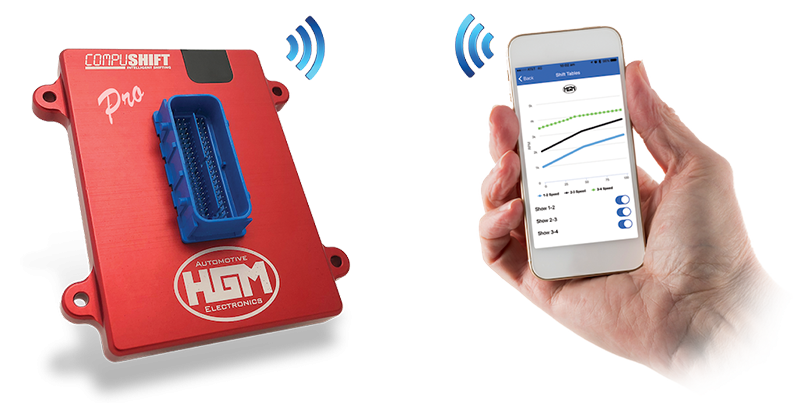 Smart Phone / Tablet / Computer Integration:
COMPUSHIFT Sport and Pro are the first smart phone integrated transmission controller. This makes programming remarkably easy by App on Android or iOS smart phones, tablets, PC's and Mac's. Connectivity options include both Bluetooth and dual independent CAN bus networks. All software is included.
Manage Current and Future Gearing:
COMPUSHIFT Sport controls 4 speed transmissions.
COMPUSHIFT Pro is designed to manage transmissions with 4, 5, 6+ gears.
Control:
Get full and precise control of the shifting strategy for your transmission. COMPUSHIFT Sport and Pro are delivered with versatile factory-set programming for a wide variety of transmission and engine combinations. However, you can completely customize settings to your exact specifications.
Fully adjustable shift speeds, shift feel and torque converter clutch control.
Provides adjustable output for speedometer calibration.
Compatibility:
COMPUSHIFT has the capability of communicating with many different factory and aftermarket engine controllers for quick plug and play setup. No wire splicing required.
Compatible with paddle shifters from Twist Machine (www.twistmachine.com) and other retailers.
Uses industry standard trouble codes
Ease of Setup:
All The Connectors - The COMPUSHIFT Sport and Pro transmission controller looms come with a complete set of Plug and Play OEM Connectors for supported transmission models - making installation effortless.
COMPUSHIFT software is upgradable in the field via Bluetooth. Updates are available via Google Play, Kindle and the Apple App Store.
Two full sets of calibration modes that can be selected by button or app.
Transfer case switch input for shift / speedometer calibration in low range / 4WD vehicles.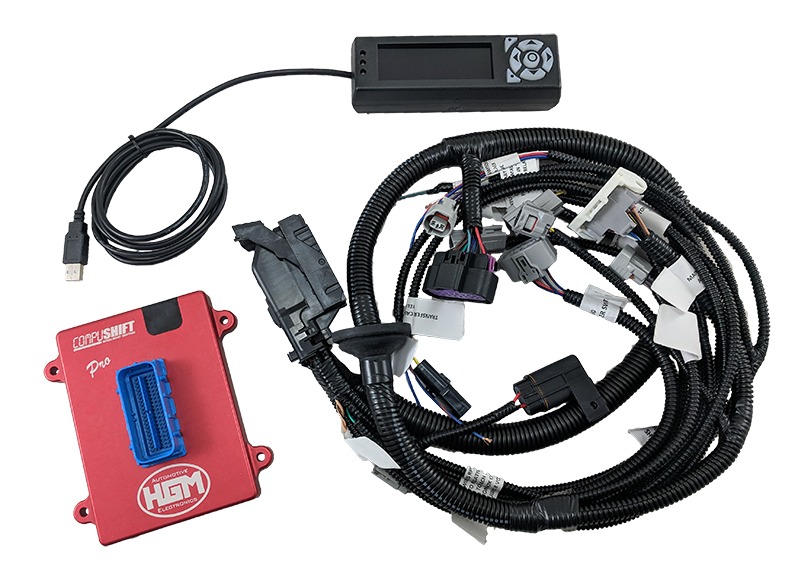 Durability:
Highly Water and Dust Proof - IP65 Rated
Want to know more? Check out this video:
Just Select Your Transmission Below And Get Your Instant Quote NOW!