Home›Advance Adapters Team›Orren Euler
Orren Euler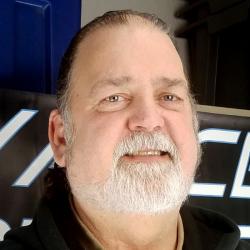 More Info:
I have been on the team here longer than anyone else currently employed at Advance Adapters (I am a legend). My career here at AA began back in 1980 with a position in the fabrication shop which developed into managing the department for 25 years. In 2005, I moved into the office to become one of the sales team members. With over 36 years of experience, I can assist you with sales and technical assistance. Please feel free to contact me anytime if you have any question or comments regarding the Advance Adapters product line.
Tech Vault
Our Technical Data Knowledge Base contains information............ Learn More ›
Testimonials
See what others are saying about Advance Adapters!! Click Here!