Home›Advance Adapters Team›Joe Richards
Joe Richards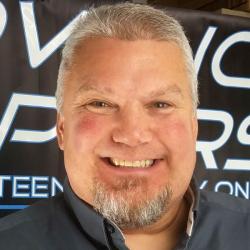 More Info:
Howdy. I am an Idaho boy dragged to sunny California by my Sweet Angel Wife. We have 3 wonderful kids and spend most of our time watching our two boys compete in football and track, watching our Bad "A" daughter Muay Thai fighting, and wheeling as a family to find fishing spots and getting away from civilization. I love anything with a motor and being off road. I have spent 18 years in the automotive aftermarket and have experience with warehousing, manufacturing, and retail sales. I am customer service centric with a passion to help others. My lifetime goal is to prove good guys do not finish last. I enjoy the family feel here at Advance Adapters. The team looks after each other and has a great time accomplishing their tasks with a pack of dogs roving the halls making sure you are working and that you feel at home. My role is to help wholesale accounts with information flow of pricing, product training, marketing, and making sure we are taking care of you.
Tech Vault
Our Technical Data Knowledge Base contains information............ Learn More ›
Testimonials
See what others are saying about Advance Adapters!! Click Here!