Home›Advance Adapters Team›Randy Cronkright
Randy Cronkright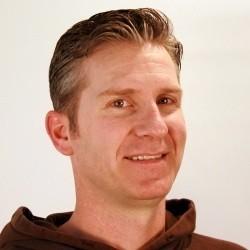 More Info:
I joined the Advance Adapters team in 1996, and through the years, have worked up to the position of finished materials purchasing manager. Many of my duties since my first years of employment here have evolved. My early years of turning wrenches in our manual transmission and New Venture Gear transfer case divisions allowed me to better understand the needs of our customers and how to manage these departments. I was also honored to play a small part in bringing the Orion transfer case to market. I enjoy the opportunities through sales/technical calls, as well as trade shows and events to meet our customers that have built and supported our business for over 45 years. I strongly believe the success in business is to believe in the product that you manufacture and sell with integrity. Being a 5th generation native of San Luis Obispo County, many of my relatives have instilled this in me. I have been blessed to be able to live and raise my family in this beautiful area, and have the greatest wife in the world. (She has patiently tolerated my many evolving truck and Jeep projects, that I call research)
Tech Vault
Our Technical Data Knowledge Base contains information............ Learn More ›
Testimonials
See what others are saying about Advance Adapters!! Click Here!