Home›Advance Adapters Team›Rita
Rita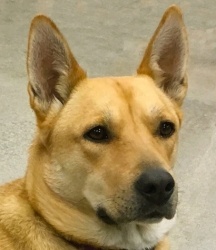 More Info:
I joined the eclectic dog crew in the Summer of 2016. Having been a rescue adoption by salesman Matthew Jackson, I begin my social start here very thin, anxious & timid. Once the realization of finding my home and work support group set in, I have flourished and am now in vibrant health - and much more relaxed. Yet, I'm a spunky, tuff gal who plays hard with Pongo and the others.
We jokingly called Rirta the shop dingo the first year with us only to recently find out she is a Carolina Dog (aka American Dingo) a real & unique breed-type! She has become the new shop protector and door bell and barks when someone new walks in. So don't be alarmed when visiting for she is very sweet.
Tech Vault
Our Technical Data Knowledge Base contains information............ Learn More ›
Testimonials
See what others are saying about Advance Adapters!! Click Here!