Home›Advance Adapters Team›Mike Partridge
Mike Partridge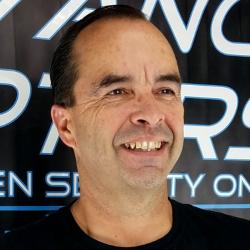 More Info:
I've worked for Advance Adapters for 30 plus years and have served in most departments; I am currently the General Manager and oversee the day to day operations of the company. I enjoy working attending the various trade shows during the year and meeting the end users of our products. My job does keep me here longer days than most, so Advance Adapters has become a dog friendly business and my two German Short Haired pointers come to work here as well (also see bio on Pongo and Cisco).
Tech Vault
Our Technical Data Knowledge Base contains information............ Learn More ›
Testimonials
See what others are saying about Advance Adapters!! Click Here!