Home›Advance Adapters Team›Angela Partridge
Angela Partridge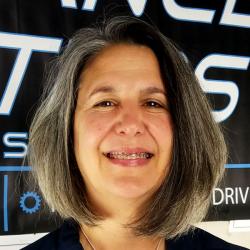 More Info:
I've been employed at AA since 1991. I originally started as the mail clerk and had opportunity to attend customer service & management courses as the years progressed. This opened the way to expand into various aspects of the business such as in-house publishing & advertising, accounts receivable & accounts payable. Through all these experiences I now serve as the Office/Accounting Manager, but mainly my tasks are to handling our day-to-day Accounts Payables. When not assisting Mike with managing the business, we enjoy spending time with our daughter Shelby, attending confirmation showing of our German Shorthaired Pointers, hobby pigeon racing, and tending to our small olive oil farm.
Tech Vault
Our Technical Data Knowledge Base contains information............ Learn More ›
Testimonials
See what others are saying about Advance Adapters!! Click Here!