Home›Advance Adapters Team›Steve Roberts
Steve Roberts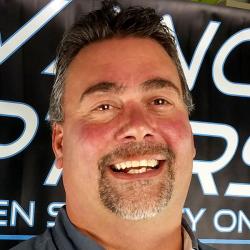 More Info:
I have been at Advance Adapters since 2006 and my title is Sales Manager and Tech Support. My job here goes beyond just answering phones and taking calls. You will find me out in the shop taking care of the company vehicles & doing product installs and demonstrations. I enjoy doing the off-road shows and helping our customers and friends on the trail. Before coming to work for Advance Adapters I spent 15 years in the battery industry and was a custom starting and charging system specialist. I have worked on about every type of vehicle imaginable from race cars to bull dozers. If you stop in to see me at the office you will find my Australian Shepherd Buster in my office just waiting for someone to pet him.
Tech Vault
Our Technical Data Knowledge Base contains information............ Learn More ›
Testimonials
See what others are saying about Advance Adapters!! Click Here!