Home›Advance Adapters Team›Dustin Bellew
Dustin Bellew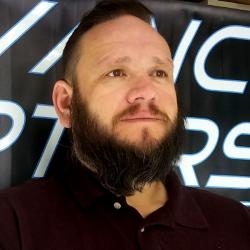 More Info:
I have been with Advance Adapters since 1997. In my time here at Advance Adapters I have worn many hats and assumed the roles of various positions within the company (you name it I've probably done it at one point or another). I currently have settled into the role of Operations Manager assisting with the day to day tasks of running the company. I also continue the legacy of wearing many hats and assume the role of in-house Graphic Designer, Marketing Team Member, E-Commerce Manager, & SAP Business One specialist. In my free time I enjoy being a member of SASS and competing in Cowboy Action Shooting matches.
Tech Vault
Our Technical Data Knowledge Base contains information............ Learn More ›
Testimonials
See what others are saying about Advance Adapters!! Click Here!